With your dealer account of the BlueWater Registrations Services platform you can easily earn commission. It's a simple and safe way to generate more income. In this blog we tell you more about this unique opportunity and how it works.
Our online portal
To receive commission, you need to have access to our online portal. To create a dealer account you can sign up here and log in with your email address and password. Once you're logged in you can conveniently manage all your registrations. And invite your customers and yacht owners to receive your commission. It's a fast and easy process without any paperwork.
Earn commission with your unique link
We automatically create your unique link once you've set up your BlueWater Registrations Services online account. You find this link on the left side of the menu under "Earn Commission". Copy your link and share it with your clients and yacht owners. When they register their yacht with your unique link, you'll receive a high commission. It's never been easier to generate more income.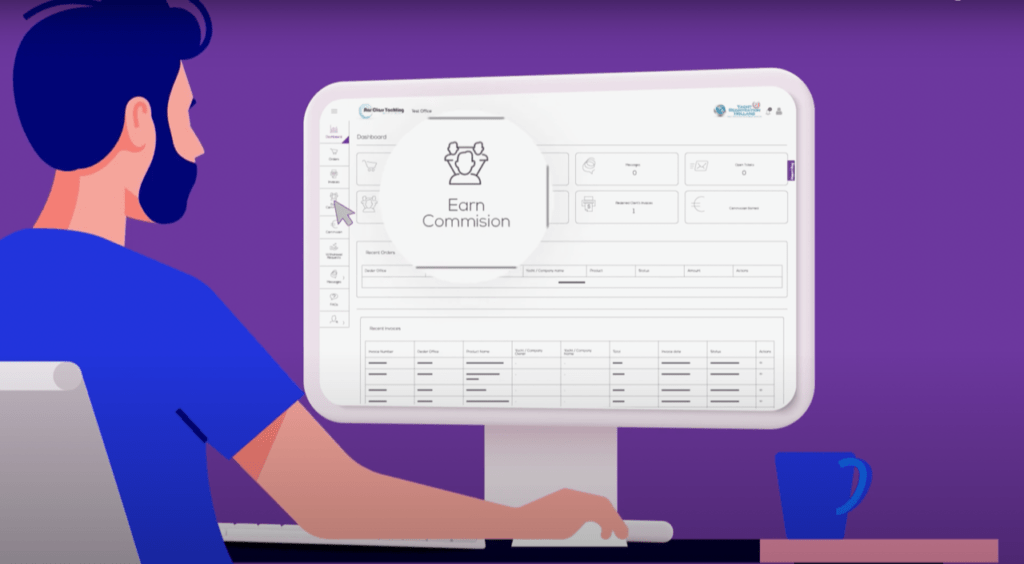 Create promo codes for marketing purposes
For dealers it's also possible to create promo codes for their clients in our platform. You can choose the amount, duration, and name of the discount code yourself. It's an amazing way to generate more sales, because you can use the promo codes for your (online) marketing purposes as well.
Transfer the commission to your bank account
When your customers have used your link or promo code to register their yacht you can see the status updates in your dealer account under "Commissions". You can withdraw your earned commission to your bank account at any time. Our clients usually receive their commissions within 1 or 2 working days.
Watch our video for more information
In our YouTube video we explain step by step how you can easily earn commission and create promo codes via our platform.
Let's partner up
We would love to partner up with successful yachting professionals across the globe. To further expand our market share and the sale of our very successful registration products. Our fees are very competitive and to a large degree determined by you. Are you interested to discuss a partnership? Click here for more information.
Any questions?
If you would like to know more about our online portal and how to earn commission, you can always get in touch with us. We are an experienced yacht registration company with a service record of more than 15 years. Feel free to get in contact with us. Our staff is happy to help you with any questions.

22 September 2023