It may sound too good to be true. But you can easily earn money whilst you're out sailing. When you meet other friendly yacht owners you can share your unique BlueWater Registrations Services link with them. It's a simple and safe way to generate more income. In this blog we tell you more about this unique opportunity and how it works.
Our online portal
To receive commission, you need to have access to our user-friendly online portal. You can sign up here and log in with your email address and password. Once you're logged in you can register your yacht, upload the necessary documents, and invite others to receive your commission. It's a fast and easy process without any paperwork. And good to know: you don't have to register a yacht in order to use our referral program.
How can I receive commission with my unique link?
When you've set up your BlueWater Registrations Services online account we automatically create your unique link. You find this link on the left side of the menu under "Earn Commission". Copy your link and share it with your friends and fellow yacht owners. When they register their yacht with your unique link, you'll receive a high commission. It's never been easier to generate more income.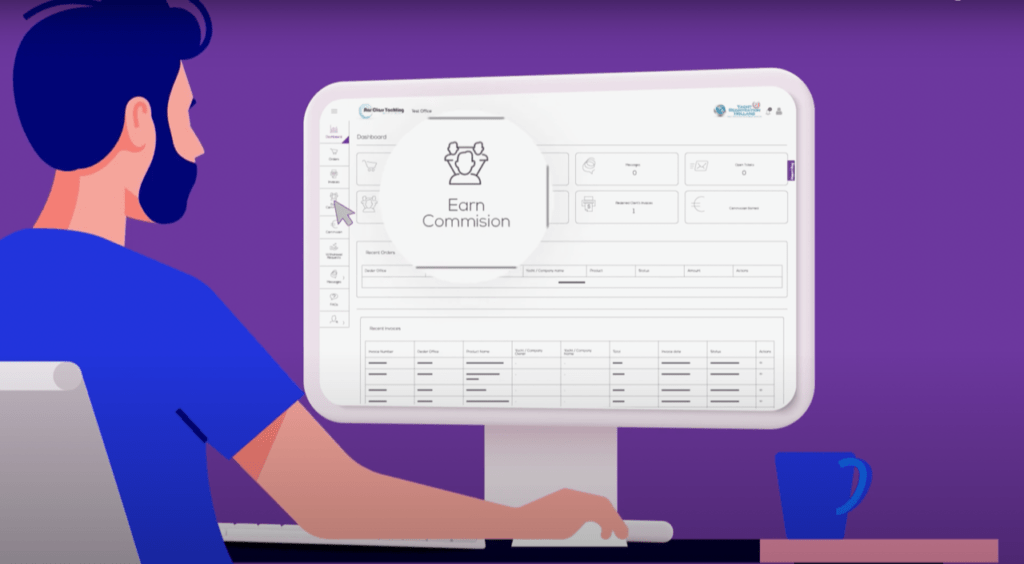 Transfer the commission to your bank account
When others have used your link to register their yacht you can see the status updates in your personal account under "Commissions". You can withdraw your earned commission to your bank account at any time. Or use the credit to apply for your own yacht registration.
Watch our video for more information
In our YouTube video we explain step by step how you can easily earn commission via our platform.
Any questions?
If you would like to know more about our online portal and how to earn commission, you can always get in touch with us. We are an experienced yacht registration company with a service record of more than 15 years. Feel free to get in contact with us. Our staff is happy to help you with any questions.

20 September 2023