Having a yacht is an awesome luxury. Something you, without a doubt, never want to get rid of. However, there are some risks that can cause your yacht to be confiscated. Of course, you want to avoid that. That's why we have an unique solution for you: the Total Privacy Yachting Solution Package (TPYSP). With this package you eliminate all the risks of getting your yacht impounded. While you stay in full control. Let's explore the advantages of this package.
Keep your yacht after a divorce
Divorce is unpleasant enough on its own. You don't want the loss of your yacht on top of this too. But there is a chance that this will happen when the yacht is your property. When getting married, your yacht will be included in all your possessions. Which will be divided between you and your ex-partner by a divorce. With the TPYSP you make sure that your yacht is your possession. This prevents your yacht being confiscated, because you're the only one who can decide on the registration, purchase, and sale of the yacht.
No danger of losing your yacht in case of bankruptcy
You never know how things are going to turn out in business. There is always a risk of bankruptcy. It is wise to take precautions, even though you hope it will never happen. This unique solution ensures that you will not lose your yacht in the event of bankruptcy or other financial problems.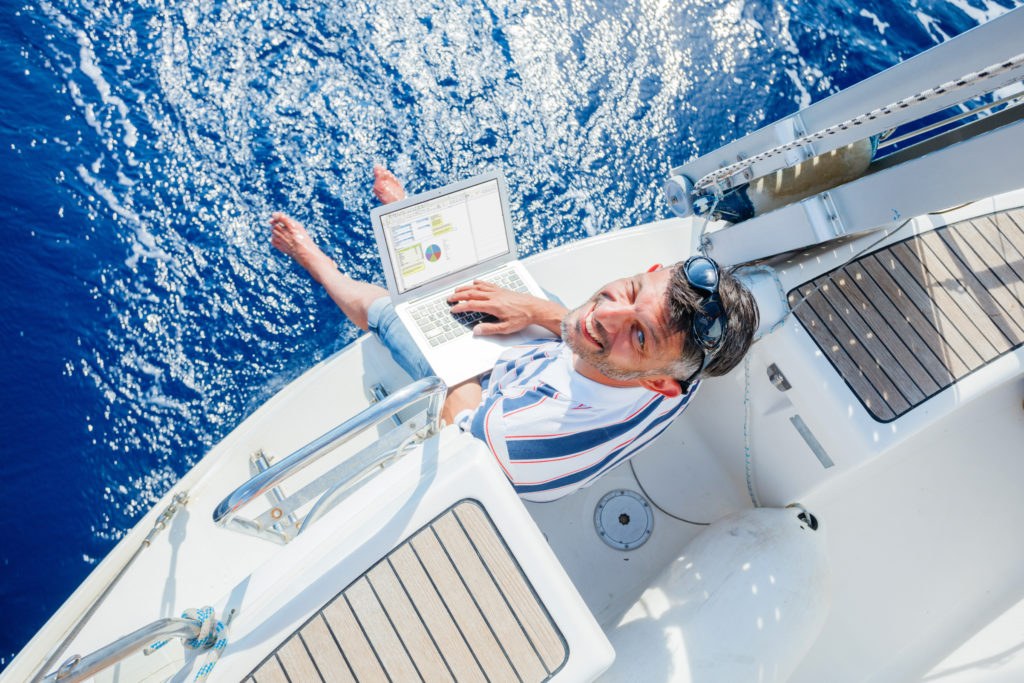 Avoid the attribution to your private assets for wealth tax
By using the Total Privacy Yachting Solution Package, you can save a lot of money. Just like bankruptcy, your yacht will not be counted as part of your private assets when calculating wealth taxes. This could save you plenty of money. It's a shame to not take advantage of this, right?
You stay in full control
It may sound like you are no longer in control of your yacht with the Total Privacy Yachting Solution Package. But there's nothing to worry about! You are the only person who can make decisions about your yacht. So, the change solely takes place on paper. You aren't the direct or indirect owner anymore, but you will stay in full control. We are happy to help you if you are interested in using the TPYSP. Read more about the package.
Many benefits
To make it clear, we have compiled a list of all the benefits of The Total Privacy Yachting Solution Package solution:
Ensured total privacy yachting solution
You're the only one who can make decisions about the yacht
Eliminate all risks of confiscation of the yacht in case of debts
Available for any nationality or any flag jurisdiction
Perfect solution in case of bankruptcy, debts, divorce, etc.
Avoid the attribution to your private assets for wealth tax
No trust or side letters
Fixed low price
Very fast completion procedure
About BlueWater Registration Services
Please note that we are an experienced yacht registration company with a service record of more than 15 years. We serve customers from all over the world. If you have any doubts, please read the feedback that we have been given by our satisfied customers. BlueWater Registration Services is a company that offers a wide range of services to its clients concerning yacht registrations. Feel free to get in contact with us. Our service staff is happy to help you with any questions.

22 September 2023